A cook cut up meat in the town of Dojran in april, while his "non paying guests" gather outside, hoping that something will be left to them.
This one, also captured in Dojran in April, is a tribute to the concept of "just being".
In Macedonia there is, like in many other southern European countries, many homeless dogs and cats. Semi-feral and vigilant fearful eyes, always ready to run. But every once in a while you meet someone like this. Who simply walk up to one, and loudly requires to be served food.
Two guys with maybe a tad too much haste to put up the new spring advertising posters. Maybe not the best decision during the week. Well, well this is the Balkans ... Hope it went well and as they say here: "Za mnogu godini Zivi i zdravi" - Wish you happiness and life for many years!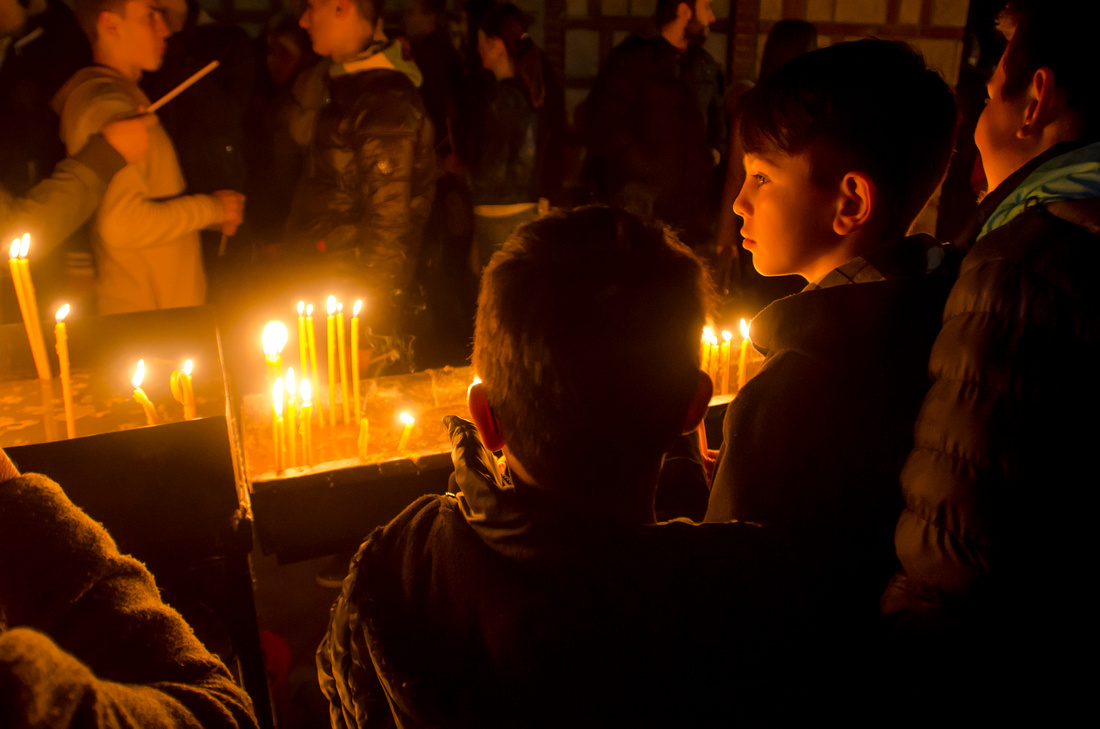 People light candles during the Holy Saturday night in and around the Macedonian churches
Short stop for greeting - in the river of people of central Strumica.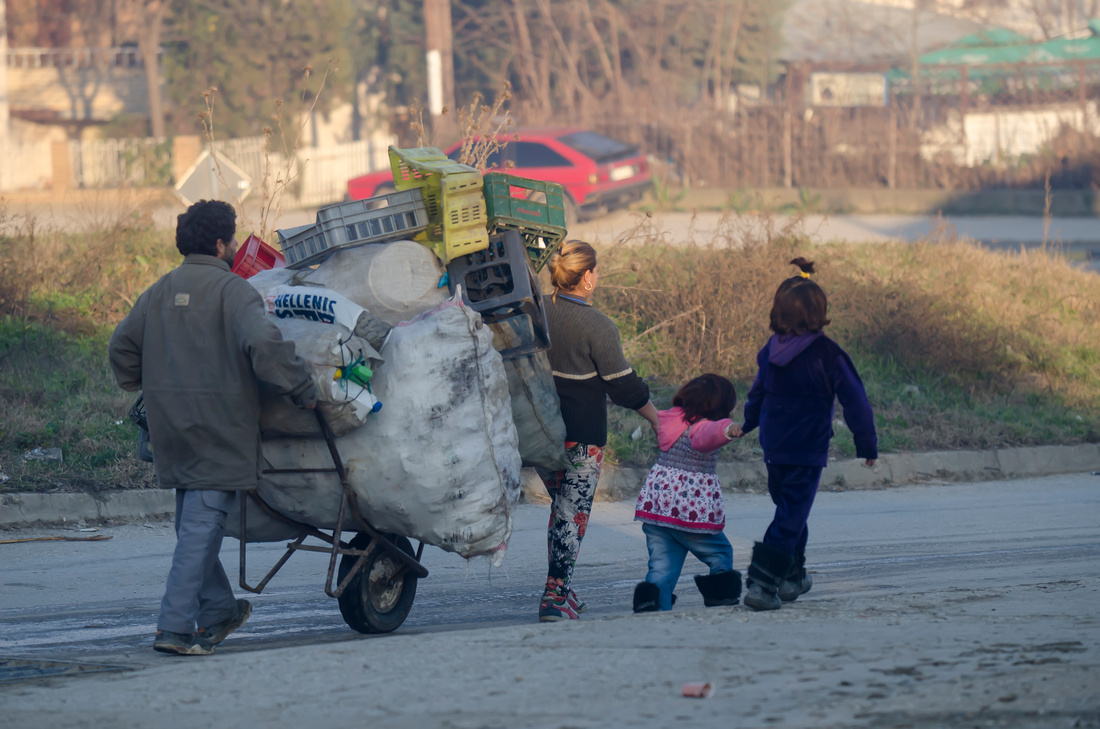 A family on the move in the Roma district. Against what?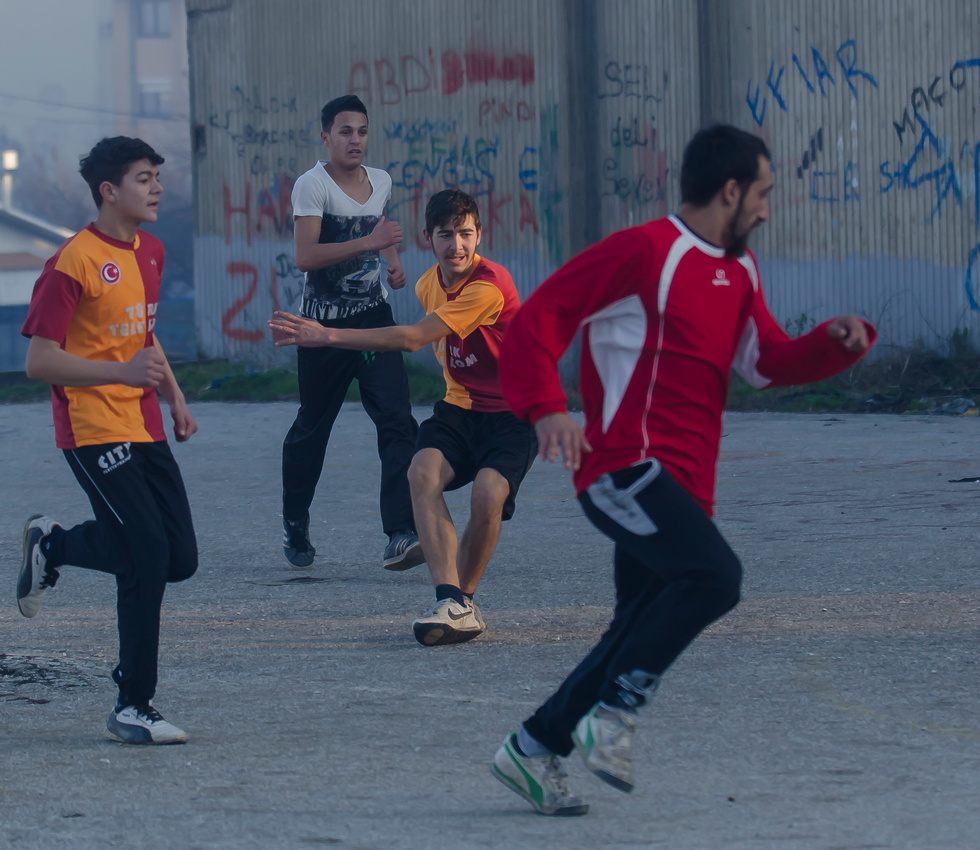 Football - this multinational strong language - is also spoken here, of course. Also from the Roma district.