The city Hall is one of the most imposing building in town, perhaps most felt in twilight. The lighting accentuates all the details and get the house to the more stand out from the surroundings.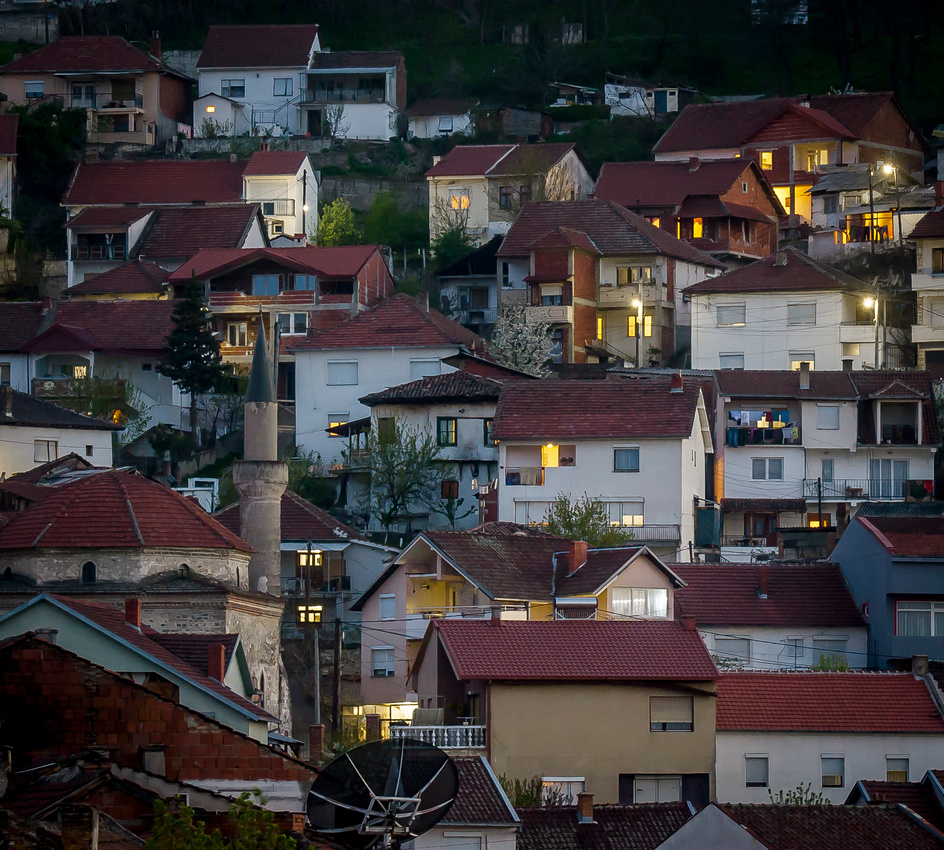 The lack of structure in the street network, plus the fact that it climbs the mountain side, giving the Old town of Strumica it´s charm. In the middle of all this there is an attraction of rang: The Orta Mosque, from the 1600s. A relic of the Ottoman domination of the country.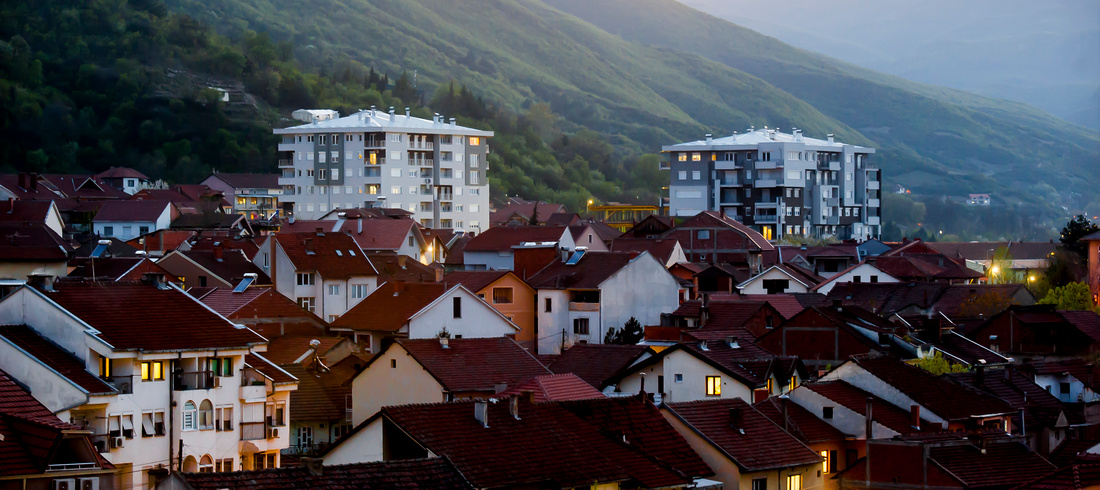 It has been used as a cliché in many places, but Macedonia is truly a "land of contrasts". As two modern giants, towering new apartment buildings where the old town motley collection of houses and streets, runs out.
Even in the city center are old architectural finds, in the midst of newer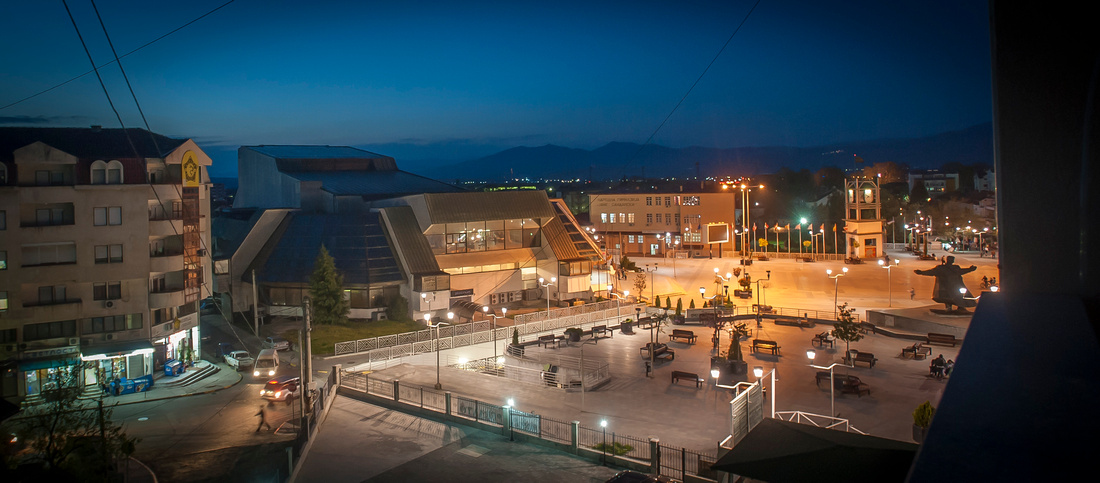 The calm has pitched over the city's most central point: The Goce Delcev Square.
Another angle of the Old town, shows how the houses float like a wave over Strumicas rolling hills, with its thousands of lights and colors - into the night