Warmly welcome to the blog part, for good photo and reading from a small, scenic, multicultural country - with many surprises up her sleeves. By a newlywed Swedish gallery owner and photographer living there since 2014. Your correspondent in Macedonia, if you like.
During the Orthodox Eastern, which takes place a week after the western one, around 12 o´clock the Makedonians gathering in and around the churches. Among other things they lightning candles, unleash pigeons and congratulating each other with the phrase "Hristos voskrese" (Christ is risen), whereupon one replies "Navistina voskrese" (approx. "He really did"). After the ceremonie people are bringing the burning candles to their homes.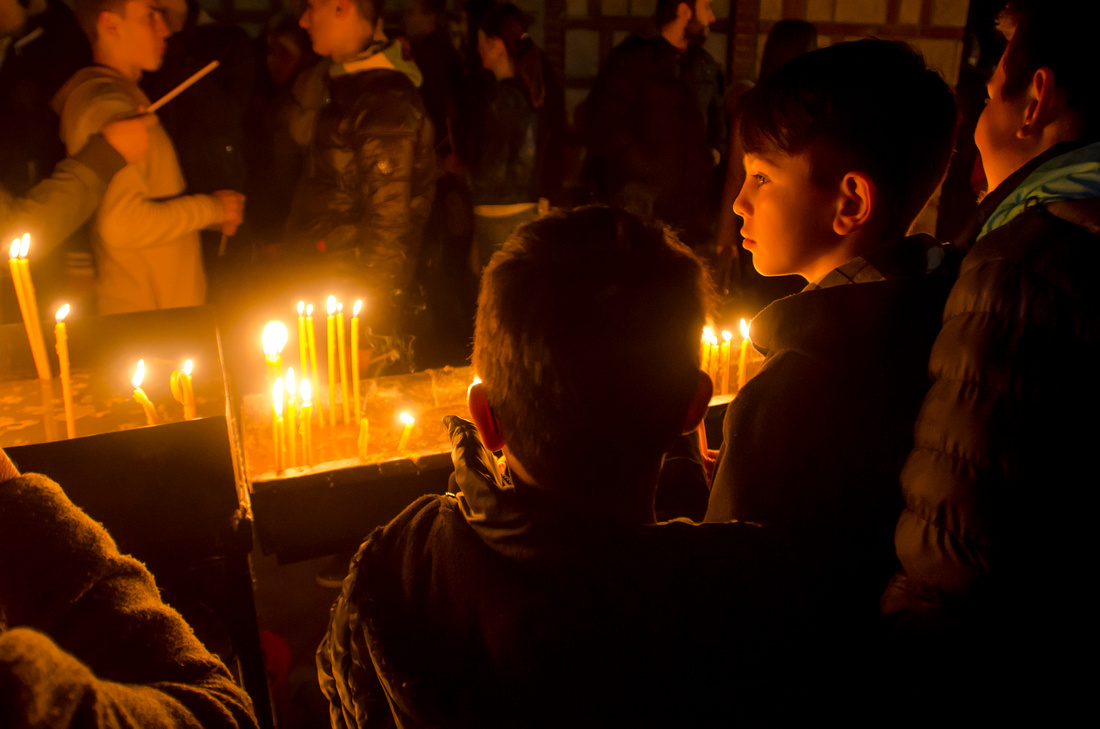 The pictures in the post are made in "reportage style". You can benefit from hiring me for similar job in the events or anniversaries or magazine story. Choose link below for more info.
Happening now: If you live/are in Strumica: Warmly welcome to visit us in our gallery, in the center. Behind the Goce Delcev Statue on the square, near to Hotel Esperanto. We are now planning for next exhibition - "Photographers around the world" - feel free to apply with your best photo!