Ajvar is an immensely popular pepper relish in the Balkan countries such as Macedonia, Serbia, Albania and Bosnia. But even in a northern country as Sweden many people are familiar with it today - after breakthrough in the supermarkets with the flow of refugees, from the former Yugoslavia, during the 90:s. It is used in these countries, often as a spread on white bread, as flavoring in stews or as accessories. The whole family often gathering - and sometimes the neighbors - for the production. Traditionally mid-autumn, when bell peppers are most abundant.
Last autumn, I tried on this tradition by helping my wife and her parents in a day of Ajvar cooking. Join in, the steps in the photos below and hover over the image for additional texts!
Svenska
Ajvar är en omåttligt populär paprikaröra i Balkanländer som Makedonien, Serbien, Albanien och Bosnien. Men även i ett nordligt land som Sverige känner nog de flesta till den vid det här laget - efter att ha slagit igenom i matvaruaffärerna - i och med 90-talets flyktingvåg från de forna Jugoslavien. Den används som smörgåspålägg, smaksättning i grytor och som tillbehör på bordet. Vid tillverkningen samlas ofta hela familjen och ibland även grannar, enligt traditionen i oktober då paprikorna är som mest mogna.
Förra hösten fick jag möjlighet att prova på denna tradition då jag och min fru hjälpte hennes föräldrar i byn Sacevo. För muspekaren över bilderna för bildtexter.
Red sweet peppersRed sweet peppers - growing in the garden and are ready for the picking
After picking and sorting these around 35 kilo peppers ...
...and set to be roasted on the stove.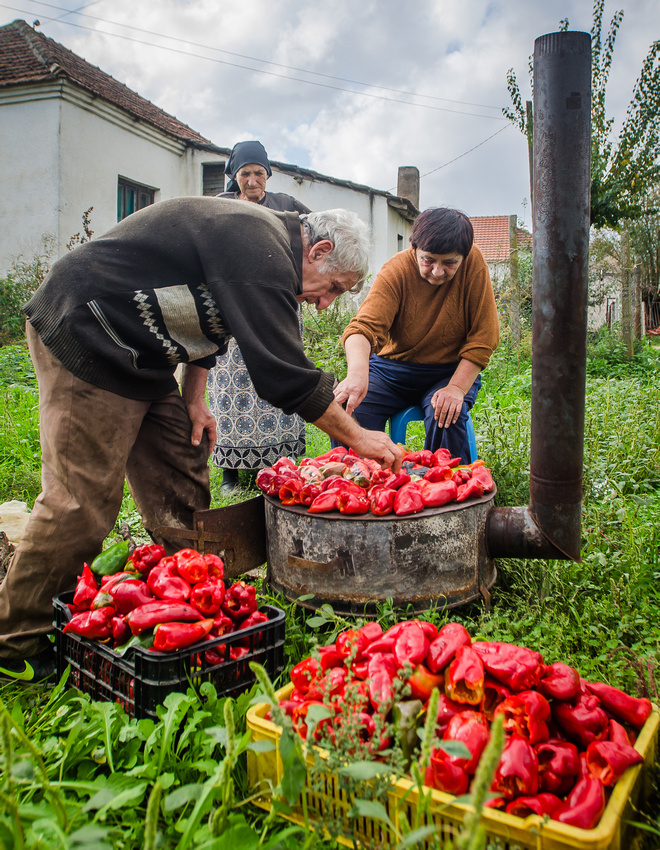 Pepper boxes queued. it is a fairly slow process, but results in higher quality than if you cook the peppers, which are common in factory production.
After they have cooled off the burned skin must be peeled off manually but it leaves a nice smoked taste in the pepper fruit
Next step - this hand-powered mincer has ground countless of generations peppers, in the autumns.
But this step is actually faster than it looks.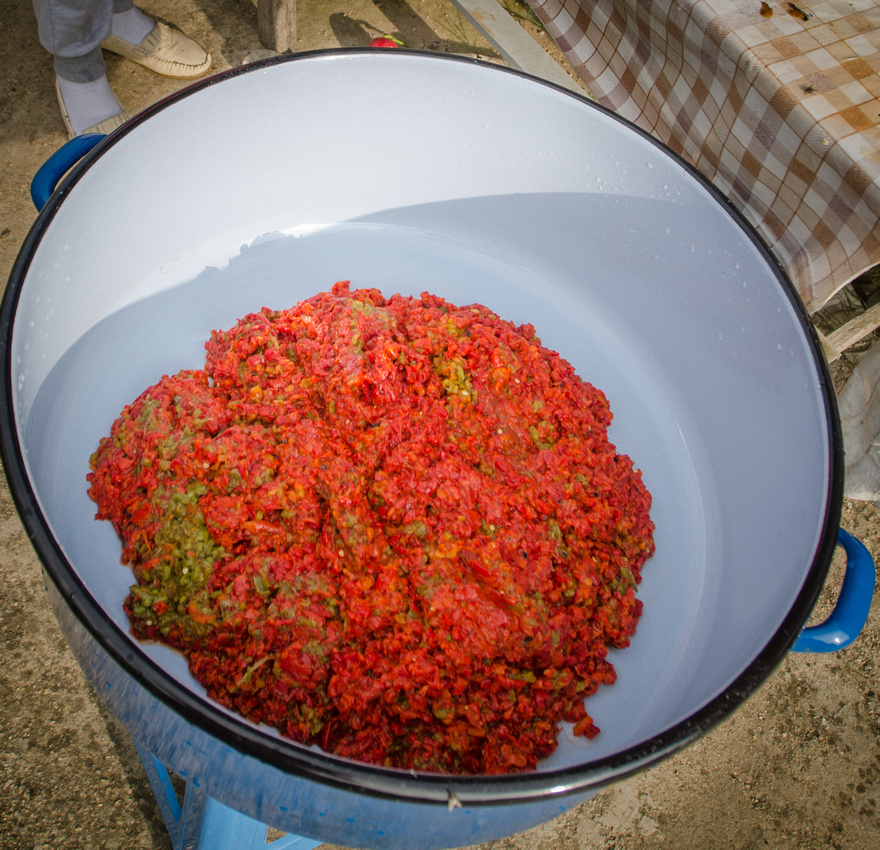 Note the green color - now, even aubergines begun to be ground down, after having been handled in exactly the same way as the peppers.
Now, salt and sunflower oil also, has been added. Recipes may vary -this one is without chili pepper and garlic.
It is a time consuming but almost a little meditative process to stir the Ajvar.
After about 3-4 hours the ajvar has boiled down to a considerably thicker and very tasty relish.
Then cooling down on the front porch before it is...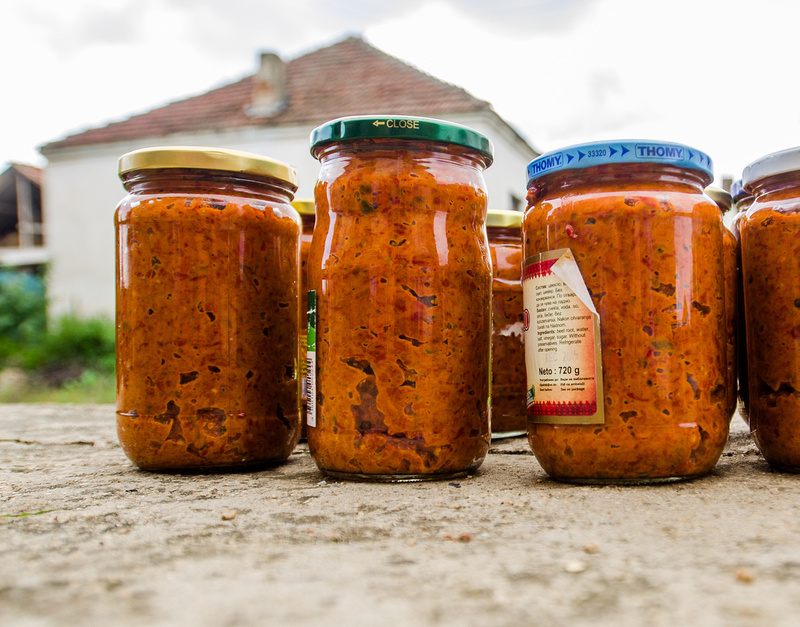 Many Macedonian home, especially in the countryside, store a good number, for the winter of theese. But some jars may be given as gifts to family and friends. We achieved about 20 jars this time.
Cheers for good work - na zdravje!