The photo exhibition / competition is now closed. We would like to thank the participants and all those who came to our gallery and voted. Here: Zule Miteva with her winning photo from Koleshino waterfall - congratulation Zule. On the picture as well, another talented participant Koki Kocev. To the left my wife Viki, in the background other visitors.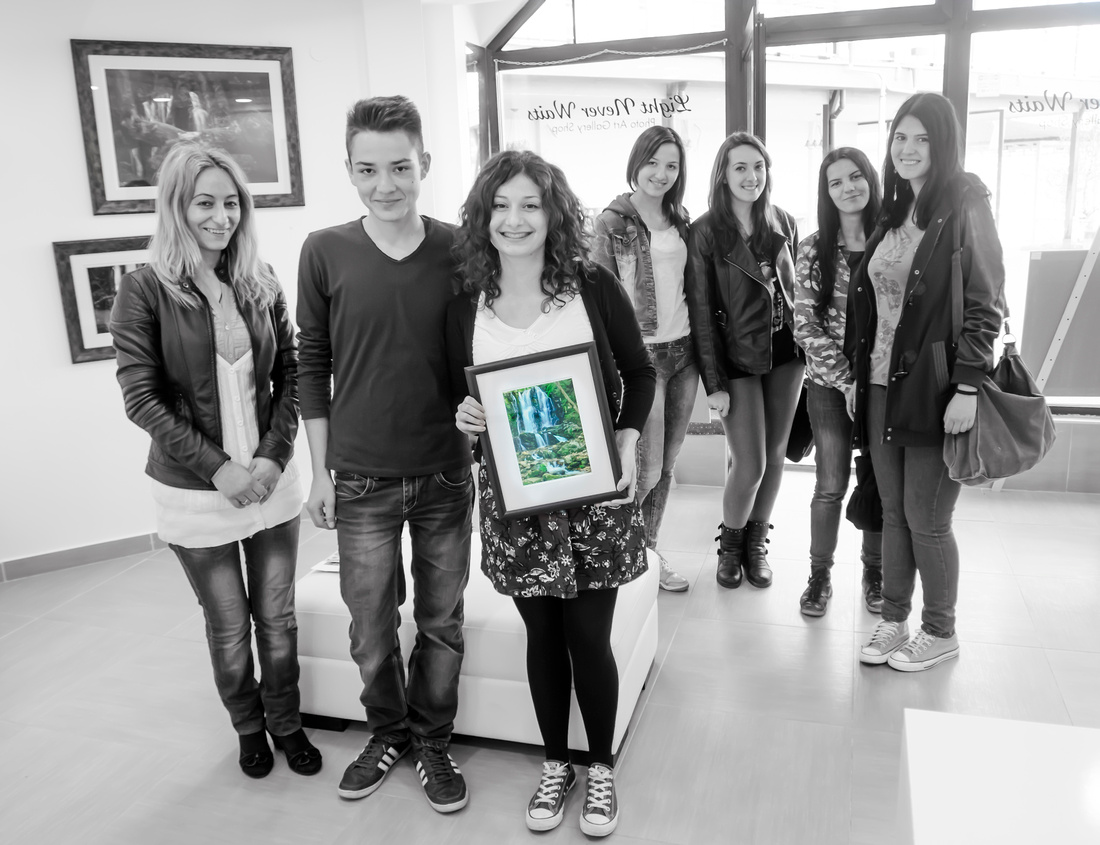 Back to the blog startpage Fine art photo Wedding photoshoots Company photoshoots Events&magazines photoshoots
If you live/are in Strumica: Warmly welcome to visit us in our gallery, in the center. Behind the Goce Delcev Statue on the square, near to Hotel Esperanto. We are also planning for an other exhibition for young talents, so feel free to come an show us your pictures.