Lets run a wintry post more, while still being "cold" in Macedonia. (8 degrees. According to forecasts, it will be warm and sunny from tomorrow. Temperatures up to 22 degrees is during the next 10 days.) The images in the post is from the "Old New Year". How can a New Year be old? When the Europe still followed the Julian calendar, January 1 took place on the day which is 14 January nowadays, when we follow the Gregorian calendar. Around the Orthodox Eastern Europe the tradition lives on at this old date, to gather in the street or in the yard to make big fires, eat and drink. Small orchestras goes around town and playing traditional music to the barbecuing societies, which often spontaneously start dancing. I walked around with the camera, was invited to Rakija, an occasional piece of food, chatted for a while before I, like an insect was drawn to the next light in the night.
Svenska
Vi kör väl ett vintrigt inlägg till, medan det fortfarande är "kallt" i Macedonien. (8 grader, enligt prognoserna blir det varmt och sol från och med imorgon. Temperaturer på upp till 22 grader förutspås under de närmaste 10 dagarna.) Bilderna i inlägget är från det "gamla nyåret". Hur kan ett nyår vara gammalt? När Europa fortfarande följde den Julianska kalendern, inföll den 1 januari på den dag som är 14:e januari numera, när vi följer den Gregorianska kalendern. Runt om i det Orthodoxa Östeuropa lever traditionen kvar att att samlas ute på gatan eller på gården för att elda, äta och dricka, på det gamla datumet. Små orkestrar drar runt stan och spelar traditionell musik till de grillande sällskapen som inte sällan spontant sätter igång att dansa. Själv drog jag runt med kameran, som synes, blev bjuden på Rakija, en och annan bit mat, pratade bort en stund innan jag likt en insekt drogs till nästa ljuspunkt i natten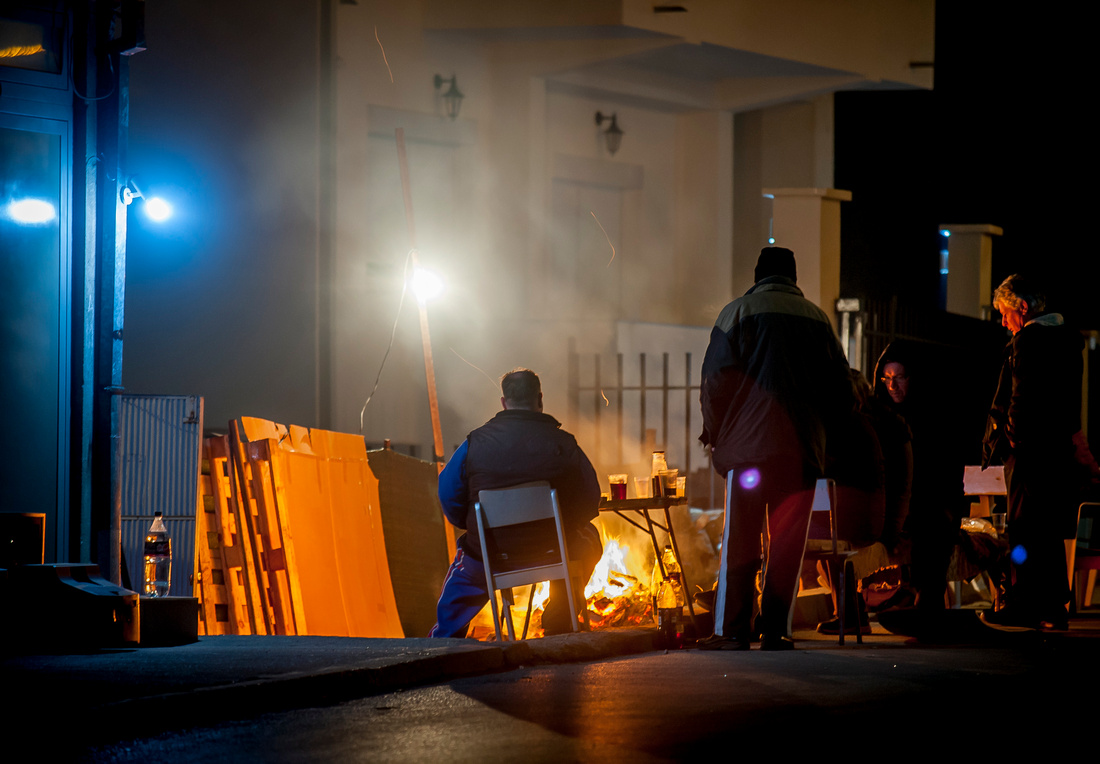 If you want to know more about this tradition, wikipedia has an good article here
If you are in Strumica, feel free to visit us, talk a little and see framed pictures at our gallery/shop, near to Hotel Esperanto, below old bar Scala, we have photo art from Macedonia and Sweden.
Are you an artist or photographer, maybe we can cooperate in some interesting project. Contact us!
Do you want to by a print from the post? Contact us here
The art pictures can also be seen online here
Are you looking for a photographer for a job, click her.