Warmly welcome to the blog part, for good photo and reading from a small, scenic, multicultural country - with many surprises up her sleeves. By a newlywed Swedish gallery owner and photographer living there since 2014. Your correspondent in Macedonia.
Carevi kuli (Tzars tower) can be seen from many parts of the town , as it sits on a high hills. In about 1000 years it has done so, since the Bulgarian king Samuel had it built (area belonged to Bulgaria at the time). Today only ruins remains but it is about to change now, because through an EU project currently is restoring the fortress. The view of the city and surroundings are, as you can see magnificent. We used a fine spring day in March to make the short hike up to the fortress, (about 20-30 minutes) and found a for us, new path down the front of the hill. The hike down was a little bit of adventurous with some small falls and wounds - but everybody survived.
Read more about the fortress at the exelent Strumica information page "Come to Strumica" http://come2strumica.mk/welcome/historical-sites/tzars-towers-fortress/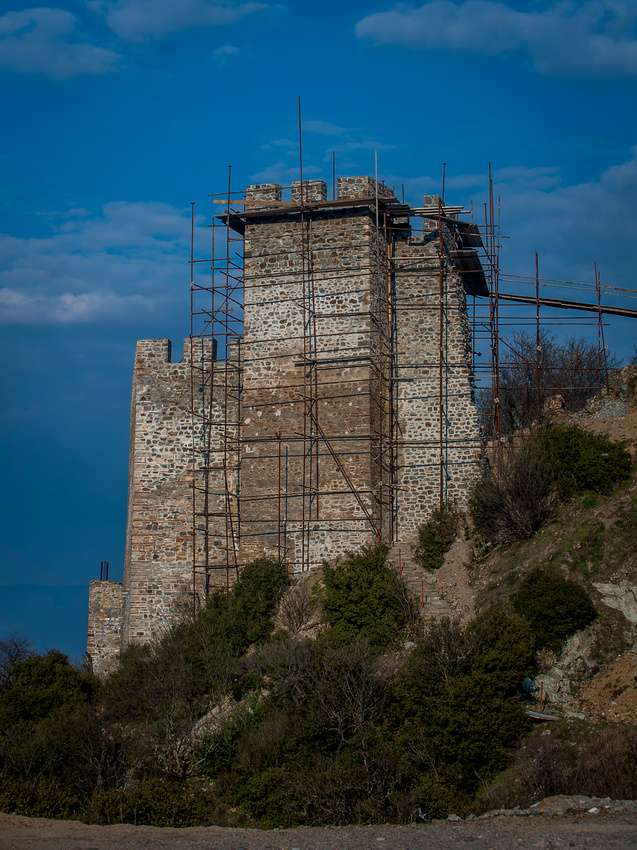 Fellow hikers.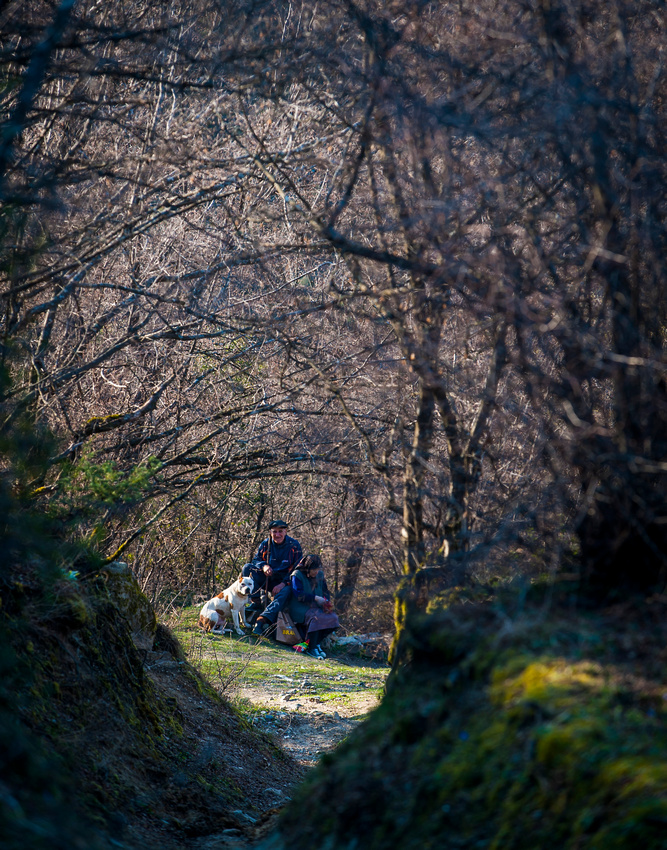 The pictures in the post are made in "reportage style". You can benefit from hiring me for similar job in the events or anniversaries or magazine story. Choose link below for more info.
Happening now: If you live/are in Strumica: Warmly welcome to visit us in our gallery, in the center. Behind the Goce Delcev Statue on the square, near to Hotel Esperanto. We are now planning for next exhibition - "Photographers around the world" - feel free to apply with your best photo!